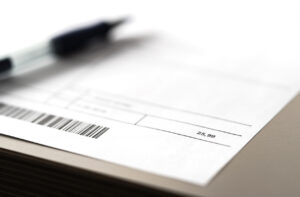 Thinking about it but not sure if you have enough reasons to outsource your medical billing? Not only can LPZ Claim Solutions make sure that everything is done properly, but we can also get it done quickly. Here are a few more of the top reasons to consider outsourcing your medical billing.

Reasons To Outsource Your Medical Billing
One of the main things that any medical office would have to deal with is working with insurance companies. However, when you outsource your work to us, we can help take care of many of the steps associated with this for you.

There are many more reasons to outsource your medical billing, including:

Error-Free Work
Our experts make sure that there aren't any errors in the paperwork that they are sending, which is one of the main reasons that payments are delayed. You can rest assured that they are making sure everything is done properly and with the right codes.

Knowledge
When it comes to medical billing, knowledge is important because they would need to know what codes to use. Our experts know exactly what codes need to be input and they can get the work done for you quickly.

Affordable
If you are looking for an affordable way to get the work done without having to hire anyone else for your office, then outsourcing the work is the best way. You can get all of the payment in quickly after the experts do the work so that you don't have to worry about money.

Why worry about hiring someone else for your office or when the payments are going to come in when you can outsource the work to the experts. Ensure that you are hiring the best medical billing specialist to get the work done for you.

[Learn more: Billing Tips For Your Medical Practice]

There is a lot that we can help you with along with a few benefits that you can enjoy, such as work that is free of all errors. Our staff also has the knowledge and the experience to make sure that everything goes smoothly, which can avoid denial from insurance companies. We are also an affordable method to get the work done at a fast pace so that you don't need to worry about anything.

These reasons to outsource your medical billing are only the beginning when it comes to improving revenue at your medical practice. Looking for more medical billing services? We can help! For more information on packages and services that LPZ Claim Solutions provides give us a call at 480-207-6367 or email [email protected] .